Relocate stress-free
with our professional
packing and moving
services
Relocate without stress. Our expert Team
handle everything from packing to transport,
making your move Stress-free. Choose our
professional moving services for peace of mind."
Get A Free Quote
Your move, our
mission: Make it
stress-free
Our expert packers and movers Ahmedabad
will handle every aspect of your move, from carefully
packing your belongings to transporting
them safely to your new home.
Let's Contact us Now!
Welcome to
Saaya Movers and Packers in Ahmedabad
Moving to another city or even another territory in a similar city with all your family stuff is a really drawn-out task. It requires fastidious preparation and appropriate execution to keep away from any harm to your effects. In any case, this overwhelming assignment of migrating can include wearing and tearing of the muscles while moving weighty merchandise and pressing your delicate things. In this way, to stay away from such superfluous pressure, taking proficient assistance and recruit the best Packers and movers in Ahmedabad, is dependably prudent.
The best packers and movers won't just improve on your migration task however will likewise figure out the worth of your things. Hence, Saaya Packers and movers in Ahmedabad, a famous and best packers and movers in India, and with their first rate bundling material and proficient administrations, the degree of hazard is limited.
Presently, moving your home or office will be more straightforward on the off chance that you utilize an educated and proficient group of specialists. Allow us to share a rundown of the administrations given by best Saaya packers and movers in Ahmedabad that give pressing, shipping, stacking, dumping, unloading of the things and considerably more administrations to facilitate your work.
Why Hire Saaya Packers and Movers in Ahmedabad?
At any point recruiting the best packers and movers includes some major disadvantages, yet might you at any point include an expense label comfort? Getting proficient assistance accompanies a large group of advantages, like security, comfort, stress decrease, and significantly more.
One of the superb advantages of employing Saaya Packers and Movers in Ahmedabad is the "security of products". Utilizing an expert help is generally a savvy choice thinking about the security of your products. Your effects will be completely safe with them as the best movers and packers utilize first class bundling material to pack all your delicate and costly products.
One more fundamental benefit of Saaya Packers and Movers in Ahmedabad is that assistance from specialists saves a great deal of time. They deal with start to finish moving, and the absolute best packers and movers likewise give house to house pickup. It can save hours or even long periods of moving and give you sufficient opportunity to serenely settle.
The best Saaya Packers and Movers in Ahmedabad likewise give a variety of administrations like pressing and unloading, transportation, furniture dismantling, warehousing, truck recruit, vehicle transportation, and so forth.
The organization gives a committed relationship supervisor who deals with start to finish correspondence and guarantees a consistent conveyance of every one of your merchandises to the new area. It vows to offer the best cost in the market with no secret expense. Aside from moving your family things to your new area, the organization is likewise known to assist with moving your vehicle/bicycle to the ideal city at the best rate. With Saaya Packers and Movers in Ahmedabad, which is known as one of the exceptionally expert and best packers and movers in India, you can have confidence about the wellbeing of your possessions and cost saving.
Impressive skill is what the best packers and movers should stick to in the field of moving and moving. From pressing your stuff to moving it to the last area, the Saaya Packers and Movers in Ahmedabad will observe legitimate rules and complete the task conveyance deliberately.
A dependable and solid Saaya Packers and Movers in Ahmedabad will have legitimate grants, licenses and important enrollment testaments from the ensured power. The best Saaya Packers and Movers in Ahmedabad will likewise have a legitimate Container card, GSTIN, organization enlistment declaration, and any remaining fundamental records.
Great Quality Material: As pressing and stacking are two fundamental administrations packers and movers offer, the top best packers and movers' organizations will constantly guarantee they utilize excellent materials to pack the possessions of the clients and utilize appropriate gear to stack the things.
The best Saaya Packers and Movers in Ahmedabad will keep the moving accuses completely clear of their clients. There will be no secret expense.
Our 13+ year of experienced Packers and Movers in Ahmedabad Professional team will take care of your move from start to finish Let's Experience Our Best Features
Experience Stress-Free Moving with Our Services
We serve each and every location
WE ARE TOP IN OUR INDUSTRY to Fill all your Needs
One of the main packers and movers' organizations in India is Saaya Packers and Movers in Ahmedabad. Whether you are hoping to move your home or your office inside the city or some other city, Saaya Packers and Movers in Ahmedabad will deal with every one of your necessities. Known as a one-stop answer for all moving and moving administrations, this organization utilizes the most recent innovations, offers premium-quality bundling, and guarantees 100 percent safe and got conveyance of the relative multitude of products. With 100+ branches in India, the organization embraces in excess of 40,000 tasks yearly. Saaya Packers and Movers in Ahmedabad give consistent house to house conveyance benefits all over India.
Saaya Packers and Movers in Ahmedabad organization began once again 10 years prior and is a deep-rooted stage that gives migration administrations the nation over. With innovatively progressed gear and a group of experts, this organization assists you with migrating proficiently and opportune. Recorded among the best packers and movers in India, the Saaya Packers and Movers in Ahmedabad offers a wide assortment of cutthroat moving administrations to clients, which incorporates stacking and dumping, vehicle transportation, family moving, global freight moving, warehousing administrations, and significantly more.
Benefits presented by Saaya Packers and Movers in Ahmedabad
These are different administrations ordinarily presented by organizations in the strategies and moving industry:
Transporter or Vehicle Transportation Administrations: This includes shipping vehicles starting with one area then onto the next, either locally or globally. Organizations use transporters or specific carriers to move vehicles, guaranteeing they show up securely and safely.
Global and Homegrown Moving Office: This help helps people or organizations in migrating their assets starting with one country then onto the next (worldwide) or inside a similar nation (homegrown). It includes pressing, stacking, transportation, dumping, and unloading at the objective.
Family Evacuation and Capacity Administrations: This incorporates the total expulsion of family things during migration, including furniture, apparatuses, individual possessions, and so on. Moreover, a few organizations offer storage spaces for things that are not quickly required, giving a protected spot until they are required.
Business Moving: Like family moving, however custom-made for organizations. It includes moving office hardware, furniture, records, and different things expected for the working of a business space.
Warehousing Office: Warehousing administrations include putting away merchandise for organizations or people. This help guarantees the supervision of things for a predefined term, offering security and frequently extra administrations like stock administration.
Best Value Ensured: This guarantees clients that the organization gives serious and sensible estimating to their administrations contrasted with other specialist co-ops in the business.
Free Wiping out and Rescheduling Administrations: A few organizations offer adaptability by permitting clients to drop or reschedule their moving or stockpiling administrations without causing additional charges, gave they stick to specific agreements.
No Secret Expenses: Straightforward estimating with next to no undisclosed or shock charges, guaranteeing that clients know about the whole expense breakdown forthright.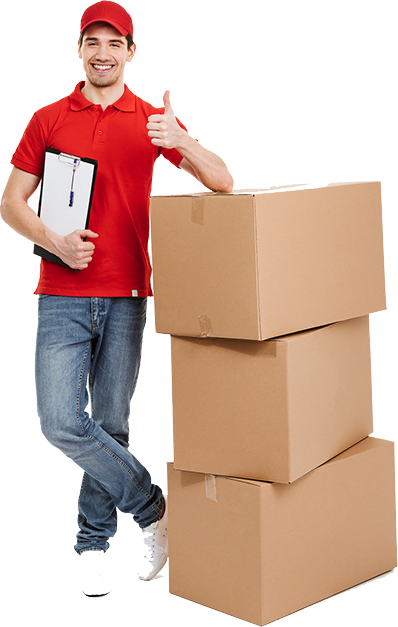 Essential Checklist for Hiring the Saaya Packers and Movers in Ahmedabad
Assuming you have pets or plants, try to employ the Saaya Packers and Movers in Ahmedabad that proposition such administrations. Likewise, assuming you have any vehicle that should be shipped to your new area, then, at that point, do check with the packers and movers' organization ahead of time.
Before you pick your Saaya Packers and Movers in Ahmedabad, get some information about their permit or legitimate license. You must cross-check the qualifications of the Saaya Packers and Movers in Ahmedabad before your moving so in the event that anything turns out badly, an organization with legitimate permit and required grants will be liable to you.
Another fundamental point is to actually take a look at the insurance contract of the packers and mover's organization. A deep-rooted organization with a legitimate permit will give protection inclusion in the event that any harm happens to your products during transportation. In any case, on the off chance that the organization won't give protection, we recommend you drop it.
Entrusting an organization with all your fundamental products and family things is no joking matter. In this way, on the off chance that you have any questions or concerns, you should clear them with the Saaya Packers and Movers in Ahmedabad.
Our Company
Why Choose Saaya Movers and Packers Ahmedabad
Discover the Advantages that Make Us
the Most Preferred Moving Company
Years of Trust
Bringing Joy to Your Doorstep Since 2010
Moves Annually
Serving Across the World
Trained Manpower
makes your move safe & on time
Our Client
We have worked india's top brands.