Top Benefits of Hiring Packers and Movers in Gandhinagar
Hiring professional packers and movers in Gandhinagar simplifies and streamlines the moving process. Gandhinagar, the state capital of Gujarat, is India's major economic and residential hub. Because of its location on the industrial corridor between Mumbai and Delhi, this city is highly sought after by entrepreneurs and professionals.
Hiring packers and movers in Gandhinagar is the simplest option to relocate your belongings inside or outside of the city.
Professional packers and movers are businesses that help you relocate your belongings. Moving was a lot of work before the advent of this type of service. The movers had to dismantle their furniture, pack up all their belongings, get a truck, drive everything from the old to the new location, unpack everything, and put it away.
Hire Saaya Packers and Movers in Gandhinagar
Hiring Saaya packers and movers in Gandhinagar may ease the worry and strain of relocating to a new city or place. Gandhinagar, Gujarat's capital, is a thriving residential and commercial centre with many available professions and industries. Its proximity to Gandhinagar and the Mumbai–Delhi industrial corridor makes it a desirable site for newcomers.
Hiring Saaya packers and movers in Gandhinagar may ease the worry and strain of relocating to a new city or place. Gandhinagar, Gujarat's capital, is a thriving residential and commercial centre with many available professions and industries. Its proximity to Gandhinagar and the Mumbai–Delhi industrial corridor makes it a desirable site for newcomers.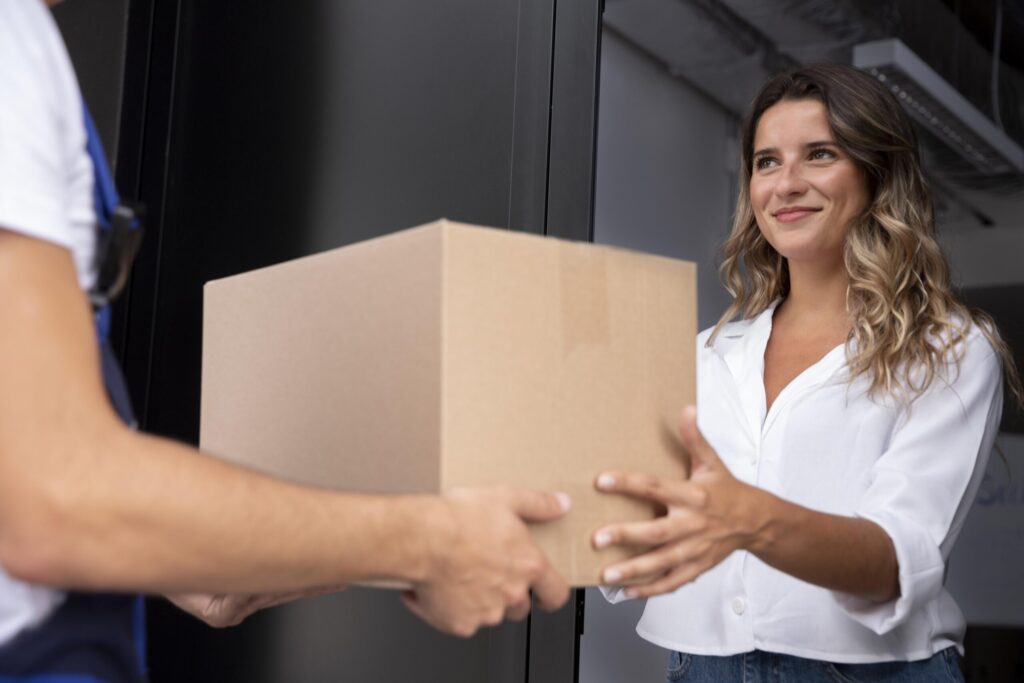 Benefits of Hiring Packers and Movers in Gandhinagar
End-to-end shifting and relocation service
Complete moving and packing services are provided by professional moving and packing firms. You may hire a mover and take it easy when relocating your house, workplace, or vehicle. They are responsible for the entire process, from packaging to delivering your items.

Door-to-door shifting service
One type of relocation service is called "door to door shifting," and it entails having your belongings packed and picked up from your house and then delivered to your new home at the destination. Having door-to-door service is crucial when moving between states or across the country.
Because you want to avoid hiring a taxi to take your packages from the motorways to your house, door-to-door service becomes crucial on some of the more unusual routes and outlying areas.
They have packing supplies with them
When moving, packing is arguably the most crucial step. Have you ever pondered why several moving and packing companies provide such widely varying quotes for the same number of goods? That's because they provide excellent service in every aspect, including packing. Professional movers and packers will bring their own supplies and use many layers of packaging to protect your belongings from harm.

Provide transport, loading, and unloading services

Hiring movers and packers means you won't have to worry about tracking down help to load or unload your belongings. The movers provide their own workforce, trained in the proper techniques for lifting and carrying bulky, awkwardly shaped objects like wardrobes and double-door refrigerators.
Expertise and Long-Term Practise
Expertise and experience are two things that professional movers and packers have in plenty. Professionals have been educated in the most effective packing methods, so your items will be safe and sound throughout transport. They are well-versed in the best loading and unloading methods and the special care that must be taken with fragile things. This degree of expertise reduces the likelihood of breaking and damage during the move, allowing you to relax.
Guaranteed Protection
Taking every precaution to protect your things throughout the transfer is crucial. To ensure the safety of your belongings during transportation, professional packers and movers will utilise tried-and-true methods of packing, high-quality cushioning and wrapping materials, and vehicles in good mechanical condition. In addition, if you use a trustworthy moving company, you can be certain that your valuables will be protected financially in the event of any accidents or losses.
Cost-Effectiveness
It may sound paradoxical, but hiring professional packers and movers can save money in the long run. DIY moves may add up quickly when you include in the costs of packing supplies, moving equipment rentals, and the possibility of broken or lost belongings. In contrast, professional movers provide all your services in one convenient bundle, protecting you from hidden costs and mishaps.
Why Choose Saaya Packers and Movers in Gandhinagar?
The company has mastered the art of packers and movers, always keeping science in mind. Their team comprises expert packers and movers who have been working in this field for decades, allowing them to achieve mastery in moving.
Professional movers and packers, the organisation has perfected the packing and moving process while keeping scientific principles in mind. The professional packers and movers they use have all been in the business for decades, giving them unparalleled expertise in relocation.
They always strive for the best results possible. The company's packers and movers procedures and policies are based on striving for excellence. This innovative strategy distinguishes the organization as a leader in the relocation market.
Bubble wrap, packing foam, plastic crates, carton boxes, blankets, etc. are all examples of high-quality packing materials used by the firm to ensure the safe arrival of fragile objects like glassware, musical instruments, artwork, sculptures, etc. They check to see that the containers are locked and the contents are protected.
The movers at this business have years of expertise behind the wheel and have received rigorous training to ensure a smooth and trouble-free relocation. Clients are given the drivers' contact information so they may keep tabs on their packages at all times. Depending on the user's preferences, the drivers may be reached anytime.
The firm provides state-of-the-art warehouse services, where customers may keep household and business items for short and extended periods. The racks are big and well-maintained, so they may hold different items by dimensions. Their storage facilities never have pest problems since they routinely spray for insects and rodents. They are crucial, especially for the files and paperwork in the office.
The company's worldwide connections and widespread presence in India offer it an edge in the packing and shipping business. Because of their presence, everything runs more smoothly and efficiently, and everyone works together to get the items to their destination on time and in one piece.
The firm has a stellar reputation for its openness and lack of prejudice based on race, religion, national origin, or other characteristics. To them, every one of their customers is crucial, thus they treat them all with the utmost care.
Last but not least, they have competitive prices, one of their strengths. Their pricing are set with the average consumer in mind, and they nevertheless make respectable profits. Instead than making customers feel like they're being taken advantage of, their rates create a win-win situation for everyone involved.
Our Client
At Saaya Packers and Movers in Gandhinagar, we are proud to have worked with some of the biggest India's brands, including Airtel, Bank of Baroda, State Bank of India, Punjab National Bank, and HDFC Bank and many more. This is a testament to our expertise and experience in the industry, and we are honored to have been chosen by these prestigious institutions to work with them.
Usha Avashthi
Manju Singh
Saaya Packers and Movers in Gandhinagar is a company that operates with the utmost honesty and integrity. I had twice asked them to move my office, with zero issues in between. Most importantly, they showed up on time and helped us move out of the location quickly. I would recommend them to anyone looking for a professional company packers and movers in Gandhinagar.
Rahul Arora
I had a wonderful experience with Saaya Movers and Packers in Gandhinagar. The staffs are polite and they take care of your property as if it's their own. They will pack everything safely and then unload, making sure that you're happy with the process. I would highly recommend this moving company to anyone looking for a safe and professional move!