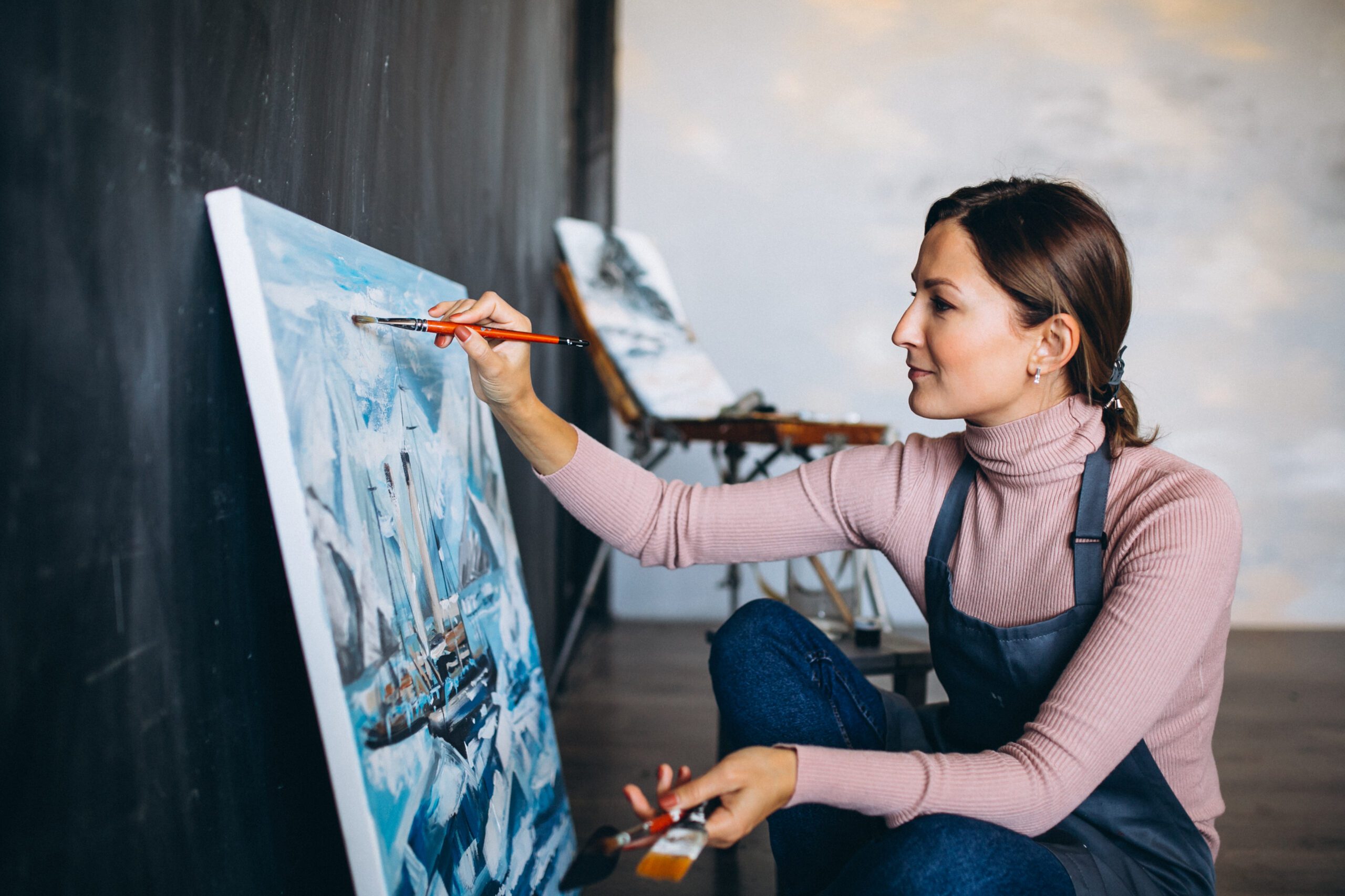 At Saaya Movers and Packers, we understand the unique value and significance of fine art pieces. That's why we offer specialized fine art services to ensure that your artwork is transported, stored, and displayed with the utmost care and attention.
Our team of experienced professionals is trained to handle all types of fine art pieces, including paintings, sculptures, and delicate installations. We use the latest equipment and techniques to ensure that your artwork is handled, packed, transported, and stored safely and securely.
Our Fine Art Services:
Planning and Coordination: We work closely with you to develop a customized transportation, storage, or display plan that fits your specific needs and timeline.
Art Packing and Crating: Our team of professionals can efficiently pack and crate your artwork using high-quality materials to ensure its safe transportation and storage.
Transportation Protection: We use high-quality transportation protection materials such as straps, blankets, and covers to prevent damage to your artwork during transportation.
Storage and Warehousing: Our state-of-the-art storage facilities provide the ideal environment for storing and preserving your fine art pieces, with climate control and security measures to ensure their safety.
Display and Installation: Our team of professionals can carefully install your artwork in your desired location, with an eye for detail and aesthetic presentation.
Art Restoration: Our team of skilled art restorers can repair and restore damaged artwork to its original condition, with care and attention to detail.
At Saaya Movers and Packers, we are committed to providing our customers with the highest level of service and satisfaction. Our team of experienced professionals has the knowledge and expertise to handle all aspects of your fine art needs, from transportation and storage to display and restoration.
When you choose Saaya Movers and Packers for your fine art services, you can rest assured that your artwork is in good hands. Contact us today to learn more about our fine art services and how we can help you transport, store, and display your fine art pieces with the care and attention they deserve.